"Sing It Like You Mean It!" Is For Singers Who Want A Better Voice...
And the Confidence to Use It!
This is FREE training for singers who want to cultivate the skills and sound necessary for a more solo-quality voice:
A voice you can depend on – build a strong, powerful, healthy singing voice
A voice other people want to hear
A voice you're proud to hear in recordings
A voice that can handle agility in the songs you sing
A voice that sounds and feels expressive and compelling
A voice that produces more power and emotion, without sacrificing vocal health
A voice that moves flexibly and fluidly between chest, middle, and head voice with ease
A voice that sounds great!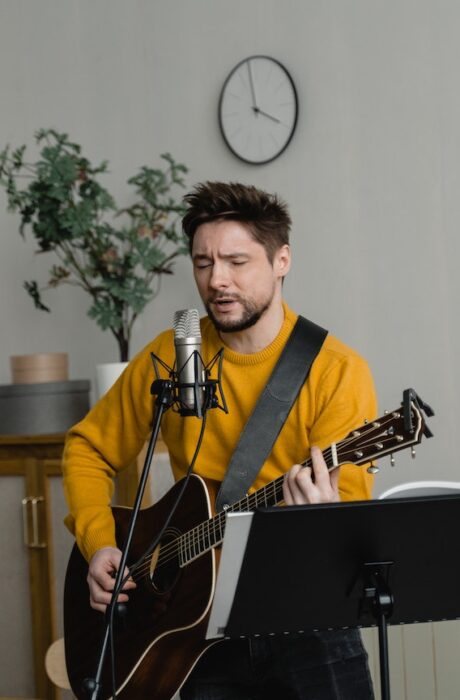 A Training Event for Growth-Oriented Singers...
This is FREE training for any singer who is TIRED of any of these things:
Wishing your voice was better.
Wishing you had more confidence and skill to sing solos.
Suffering vocal blowouts during song sets, rehearsals, or concerts.
Feeling embarrassed to hear or watch recordings of yourself singing.
Consistently experiencing hoarseness after powerful or regular singing.
Frequently needing vocal rest for a day or two after singing a song set.
Feeling like you have missed opportunities to express yourself in song because you lacked confidence, vocal skill, or both.
Your Voice.
Making It Better.