What Can Entrepreneurs Learn from Musicians about Motivation?
How to motivate yourself to do [whatever it is you need to do]
when you don't feel like doing [whatever it is you need to do].
Natalie R. W. Eastman
Soprano
Owner, A Higher Note LLC
In this presentation by vocalist and 25+ year singing instructor Natalie Eastman—who has learned not only how to motivate herself to practice, but also her students—you'll discover...
How to get over your "inertia problem."
Defining your vision.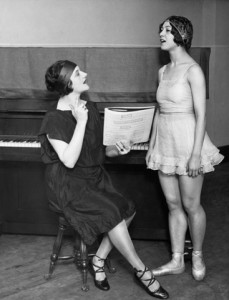 How to work toward a meaningful outcome.
Setting goals that support your vision.
How to set yourself up to succeed in your work.
Making work and/or practice easy.
How to create an action plan that produces your desired result.
Implementing your visionary plan.
How to get past just dreaming.
Keeping yourself moving forward.